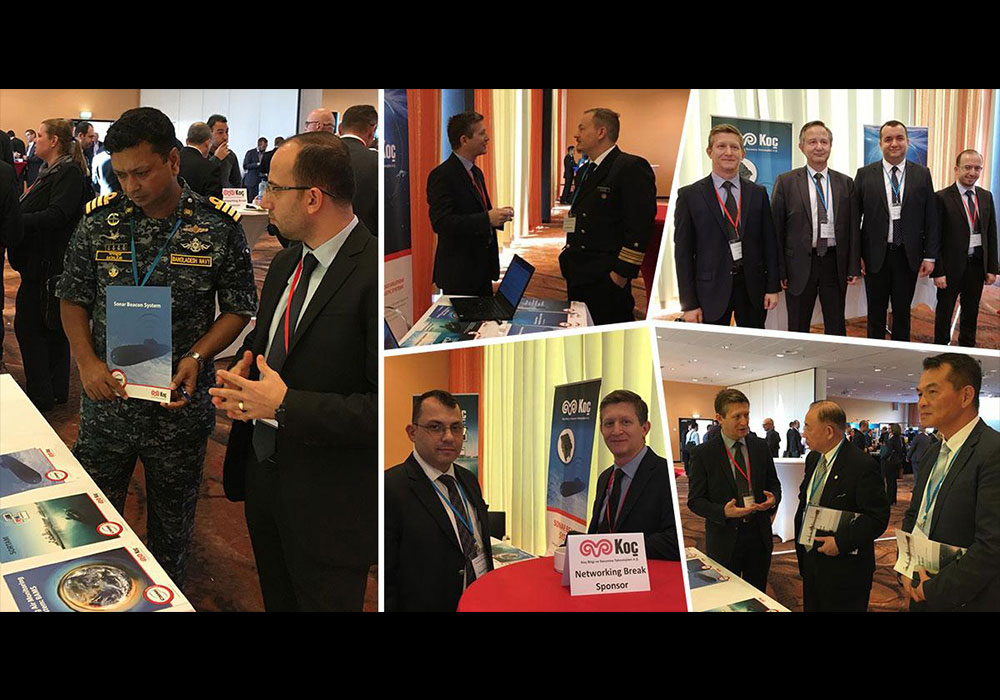 31 Oct

KoçSavunma Exhibits its Products at Submarine Technology 2019

The Submarine Technology 2019 Conference, of which KoçSavunma was one of the sponsors, was held in Amsterdam on 29–31 October.

During the conference, KoçSavunma hosted many guests, notably Alper Köse, Department Head for Naval Platforms at the SSB, and a delegation from Turkish Naval Forces. KoçSavunma presented its products and provided information to more than 30 suppliers and submarine teams from the United States, Germany, Bangladesh, India, Netherlands, the United Kingdom, Norway, Poland, and Taiwan.